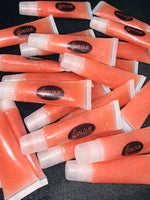 The "Galour" gloss!
Meet our signature gloss! Our cherry scented baby is perfect for shine and moisture. Galour's healing oils will have a long-lasting effect on your lips.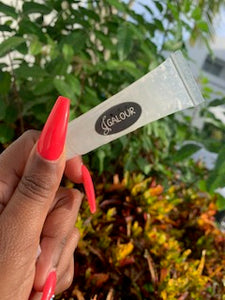 The Pearl gloss
Our coconut-scented baby!
The Jasmine gloss
Our cotton candy scented baby!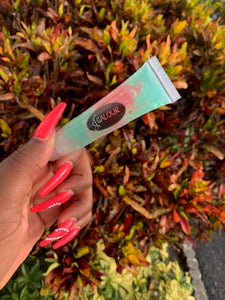 The Cosmo & Wanda gloss
Our strawberry-kiwi-scented baby!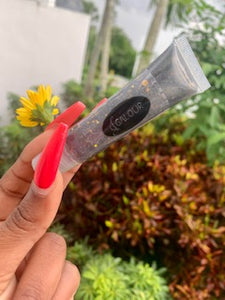 The Resilient Gloss
Our pineapple-scented baby!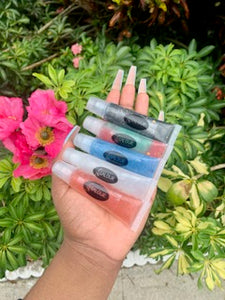 Get into the varieties ladies!
Customer testimonials
I feel like everyone needs this gloss in their life. Since I bought this lip gloss, I've been wearing it almost everyday just because how pretty it makes my lips look without coming off as too much. It's very natural!!!  if you're looking for an everyday gloss, then this is it. One thing I love about this gloss is that it literally feels like lip balm. It instantly smoothes my lips from lines  and brings out my natural lip colour. It even looks great on a bare face with no other makeup. And best of all, this gloss isn't nearly as sticky as any other gloss I have used in my life. So yeah, I will be repurchasing this item!!!!

Dedee
Omg before I go to sleep I love putting on gloss and when I put JGALOUR gloss on my lip before bed, I wake up with my lips feeling plump, soft, and moisturized, keep up the good work .

Georgette

One of the things that's so unique about JGalour gloss compare to any other gloss is that the top area does NOT stink after using it for a certain period of time (unlike beauty supply gloss) the gloss fruity scent stays permanent‼️ I also notice that its moisture is just right! I actually don't even use other company gloss because of JGalour. I recommend others to apply some of JGalour gloss before going to bed it's just very much refreshing and when you wake up your lips are still moisturized

Aimee
I love this Koffee one the best so far!! It feels really good! I'm sleeping in it tonight because it's not too sticky and I feel like it's going to plump them or something lol, love it girl Prada you!

Synae